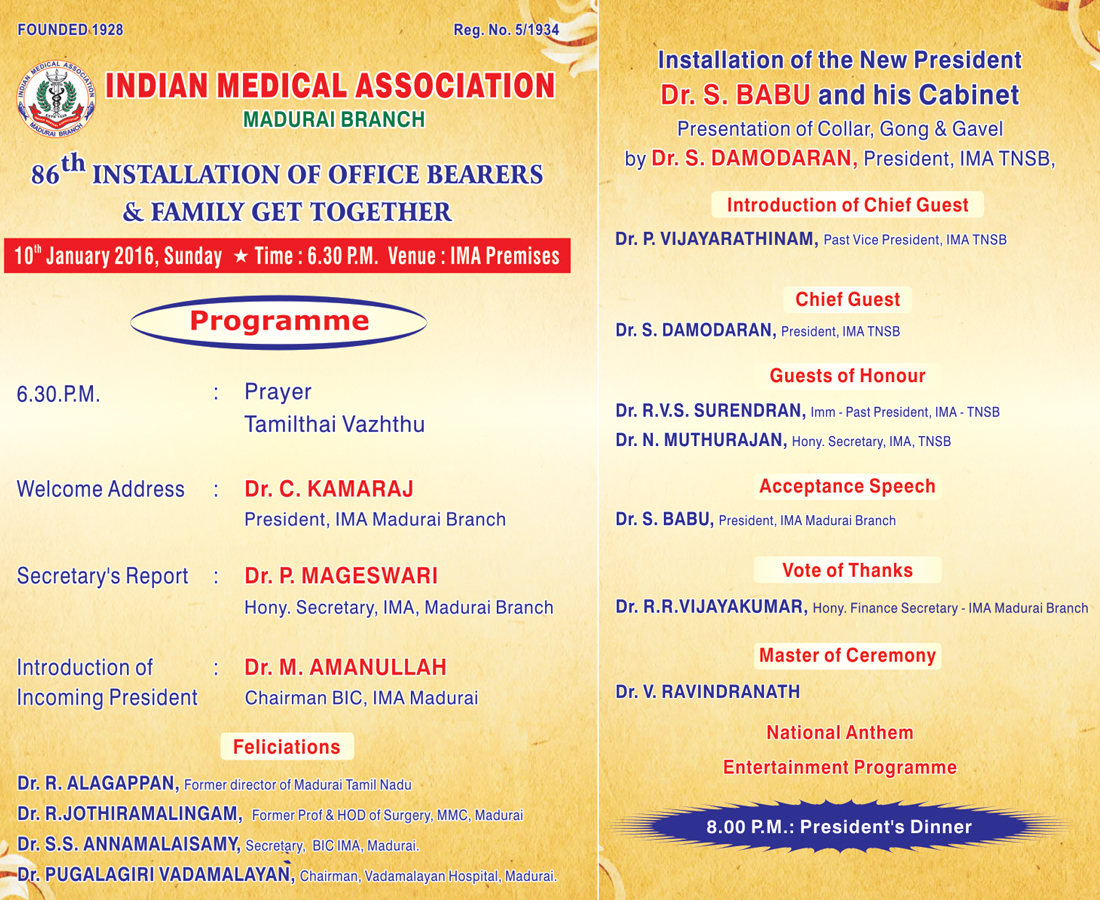 IMA members with family are invited

New Office Bearers of IMA Madurai installation function will be held on 10.01.2016 at 6.30 PM at IMA Premises, No: 1, Panagal Road, Madurai.
Dr. S. Babu will take over as the president for the year 2016.
IMA State office bearers Dr. S. Damodaran, President, Dr. N. Muthurajan, Hony. Secretary and Dr. R.V.S. Surendran,Past president will be the chief guests of this function.
Function will be followed by entertainments and President's Dinner.